Know more about
Web Design Marbella
We are WDM,
the agency where ideas come to life
Web Design Marbella was created to assist companies in attracting customers in Marbella and achieving their goals through analysis. We specialize in designing and developing innovative, functional, and conversion-focused web projects. We value effective communication and strive to both listen and be heard.
We can we help you sell more
We develop your web design using the corporate colors of your company, create visual graphic elements, and implement a user-friendly call system.

Colour psychology can help strengthen your brand, get sales and guide visitors to specific pages or actions within your website.
A well-defined font hierarchy is critical to effectively conveying your message, even more so than complex and sophisticated graphic design.
The image is a powerful weapon for any type of business and more so in the online environment. You probably already know this, if only from your experience as a user.
Why trust Web Design Marbella?
Because the important thing is not what we do, but how we do it

Your business should be in the hands of experts in the web design sector, and that is what we offer you at web design Marbella.
We have a team committed to each of our clients since we take their business as if it were our own.
We guarantee results because of our extensive experience and knowledge. We are confident in our ability to successfully develop every project we take on.
We enjoy challenging ourselves, constantly researching and exploring new solutions to ensure our clients' projects continue to grow and improve
Clients are happy with our work
Working with us means more than just getting a website – it means embarking on a journey of growth and achievement together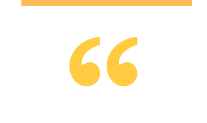 "I am delighted with the design of my new website. They were very responsive throughout the process, and it took no more than 2 weeks to have it up and running. I had some negative experiences in the past, but working with them was a breeze."
Do you have an idea or project in mind?